We may not have a dramatic changing of seasons here in San Diego but there is plenty to do to celebrate Fall! Whether you are local or visiting, here's my list of must-do events and places to visit to celebrate Fall in SoCal. Considering we have to fit in having baby, checking off the entire list may be a bit ambitious for us this year. What are you most looking forward to this season?
1. Visit Bates Nut Farm pumpkin patch
Visiting the field of Big Macs at Bates is an annual tradition for us. The pumpkin patches are the main attraction but every year the celebration seems to get bigger and better. We love visiting and feeding the goats, the pony rides and hayrides and straw maze. Go early in the season when the patches are still full of pumpkins for the best photo opportunities. Go early in the day because the traffic to get to the farm gets crazy backed up.You can see photos and my mom tips from last year's visit here.
[Every year the Big Macs look smaller next to my growing kid]
2. Julian Apple Season
Drive just an hour from the city and you will be in a whole other world/time. Julian offers all the rustic, leaf-crunching Fall fun that you can't find anywhere else in the county. Starting early September, you can go and do alllll the apple things: apple picking, apple cider drinking (SO GOOD), apple pie eating. We love visiting the Julian Mining Company, Mom's Pies and browsing the shops on main street. Apple picking season varies year to year so be sure to call ahead if you are planning to visit a particular orchard.
[Itty bitty baby Parker at Volcan Valley Apple Farm]
3.
Celebrate Dia De Los Muertos in around town
Culturally immerse yourself and honor lost loved ones in one of Mexico's most important holidays, Dia De Los Muertos (Day of the Dead). There are many celebrations around town but the biggest can be found in Old Town where you can find entertainment, authentic food, activities for all ages including a catrina and catrin costume contest, arts & crafts and skeleton displays. If your kiddo is a fan of Coco, they will love celebrating Day of the Dead.
4. Legoland Halloween Brick-or-Treat
You love Legos? You love Halloween? Every October, the theme park hosts Brick-or-Treat, a special ticketed event that gives guests access to Halloween exclusives and special goodies throughout the park. We've never been but it looks like a great event and we are planning to attend this year.
5.
Mid-Autumn Moon Festival
The Mid-Autumn moon festival was one of my favorite holidays to celebrate as a kid. My parents would let us stay up late, parade our lanterns around and eat decadent moon cakes. My favorite moon cake is the one with the double yoke but I have been wanting to learn how to make snow skin mooncakes for a few years. Maybe this will be the year! Here is a list of ideas on how to celebrate the Moon Festival with kids.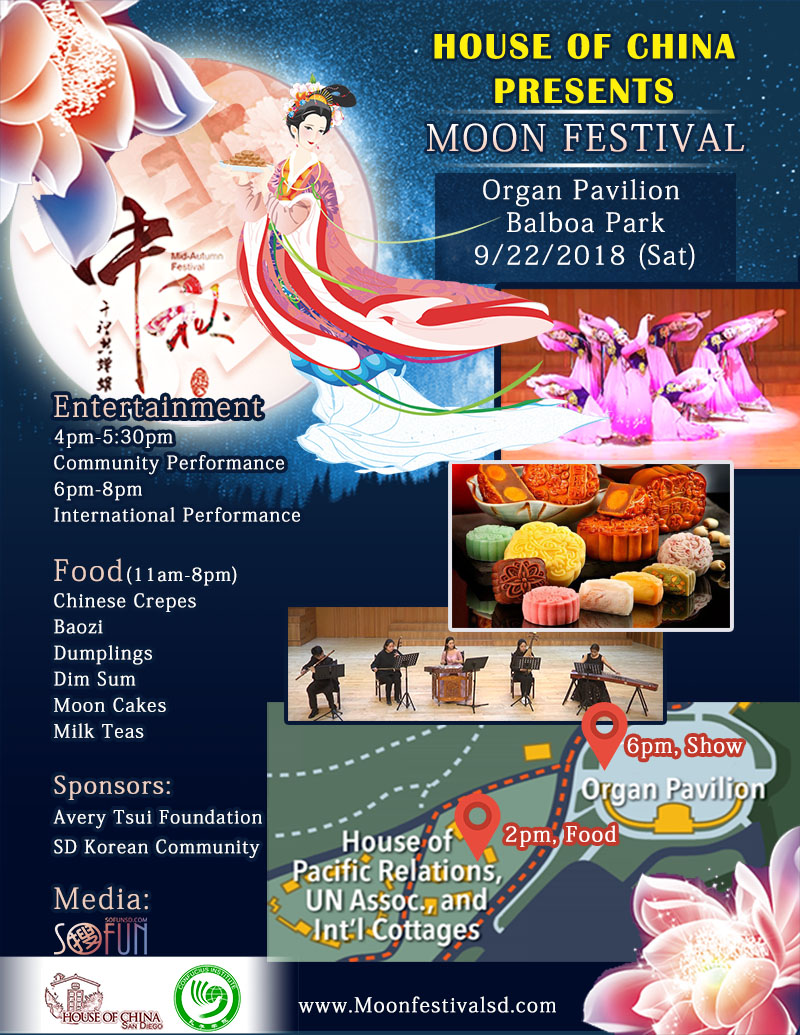 6. Kids free in October
The huge summer crowds are gone and now is perfect the time to visit San Diego's top attractions, hotels and restaurants. The list of locations offering free admission to kids is massive (100+) and includes some of our favorites like the Birch Aquarium, New Children's Museum, Fleet Science Center and the Living Coast Discovery Center.
7. Stuff your face with
seasonal pies
from some of the best local bakeries.
This may be a pregnancy thing but I'm really really into pies right now. Fall is the best because every bakery is stocked with pumpkin, apple and berry pies. My personal favorite places to get pie are Pop Pie Co. and Moms Pies where they make everything from scratch. Don't forget the scoop of ice cream!
Comment below if there are any local events that you think should be on this list!