Every year when Christmas time rolls around, my first thought is always, "Ugh, our families are SO BIG." Being one of 7 girls is a blessing but it also makes the holiday planning more complicated. There has been at least one new niece, nephew or brother-in-law every year for the past decade or so...and this doesn't even include Tuan's side of the family! The biggest challenges we face are keeping track of gift purchases for the twenty-something odd kids we shop for and planning all the various holiday parties. I'm sure many of you face the same challenges so I am sharing my tried and true tips on how to stay organized and keep yourself holly and jolly this holiday season.
1. Get a Christmas planner. These 20-30 page planners will help you track gift purchases, budget, grocery lists, activities, party menus and so much more. I started using a Christmas planner 2 years ago and have never looked back. Below are some of my favorite designs from Etsy. If you are going to be looking at this planner for the next month, you might as well pick a pretty design. Cost varies from $5-$10 and they are worth every penny.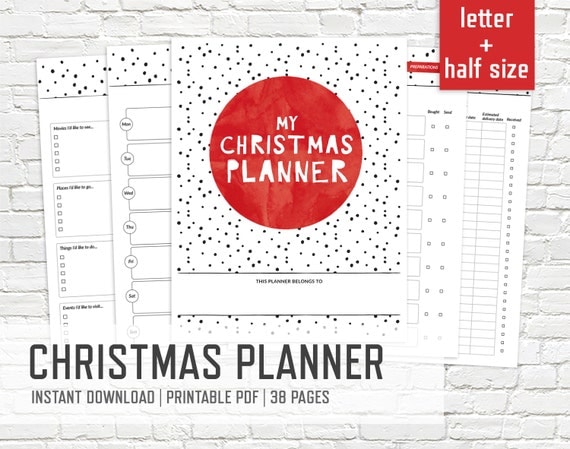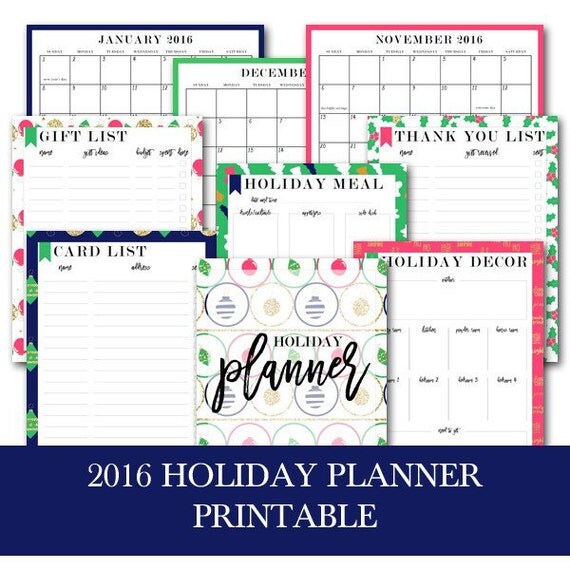 2. Use an online invitation system to invite guests and track your party RSVPs. Since I am an event coordinator by trade, I always find myself volunteering or being volunteered to organize holiday parties. I've come to embrace this duty but I do try to make my life easier by sending online invitations. Whether you are planning a cookie swap, white elephant, holiday movie viewing or ugly sweater party, there is an e-card for every occasion. Luckily for us, Paperless Post and Minted now offer beautifully designed cards that are available for free. Both sites offer guest management options that will be sure to simplify your hostess duties.